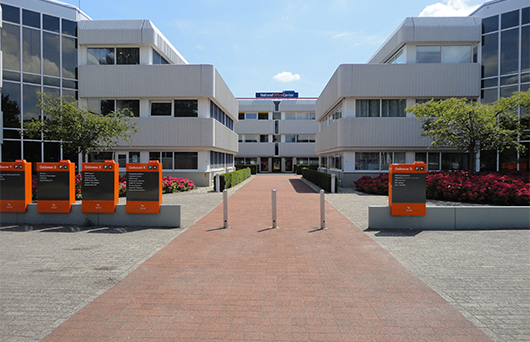 Metris was founded in 1994 and was the first company to develop a complete system which automatically recognizes a wide range of normal behaviors of small laboratory animals without human observation in a completely non-invasive way. The unique advantages of the technology which later became LABORAS was quickly recognized by the big pharmaceutical companies, enabling Metris to intensify the development activities and to introduce several innovative products in the field of automated animal behavior recording and analysis.

Today Metris is generally seen as one of the trendsetters and market leaders in the field of animal behaviour research equipment. Metris systems are used in more than 60 countries around the world and in more than 70% of the top 50 pharma companies and a growing number of core facilities of Academic Institutes and CRO's (Contract Research Organizations).
By focusing its attention on innovation, Metris has been able to be the first in introducing completely new automated and non-invasive methods for high throughput screening of behavior, vocalizations and physiology of laboratory animals.

Our on-going innovations and the use of state of the art technologies and materials guarantee that our products provide unique functionality and high reliability. By working closely together with our customers the products also have a customer driven design and have significantly increased the efficiency of the research work done by our customers. Our products LABORAS, SONOTRACK and SmartChamber are the direct result of this approach. Each of the systems resulted in increased efficiency, capacity and consistency compared to existing systems or methods.

A full understanding of all customer requirements and the design of systems that lead to increased efficiency and productivity will remain the basis of our approach for the years to come.